Online time tracking for everyone
Even your busiest employees will actually use Easy Time Tracking, because it's so... you guessed it - easy to use.
As easy as it can be
Create customers, projects and tasks or invite other team members on the fly; the learning curve is non-existent.
Quick reporting
It takes only seconds to view what to bill your clients with or how much time you spent on any project or task.
Online time logs
Calendar
Choose a project or simply type a name to create a new one
Recent time entries
Detail the entry with description and task
Start the timer or log the entry as is
Modify or remove old entries
Day total
Reports
Choose standard date range
Or choose specific date range
Specify report type
Filter by projects
Filter by people
Export or print current report
Modify or remove old entries
Report total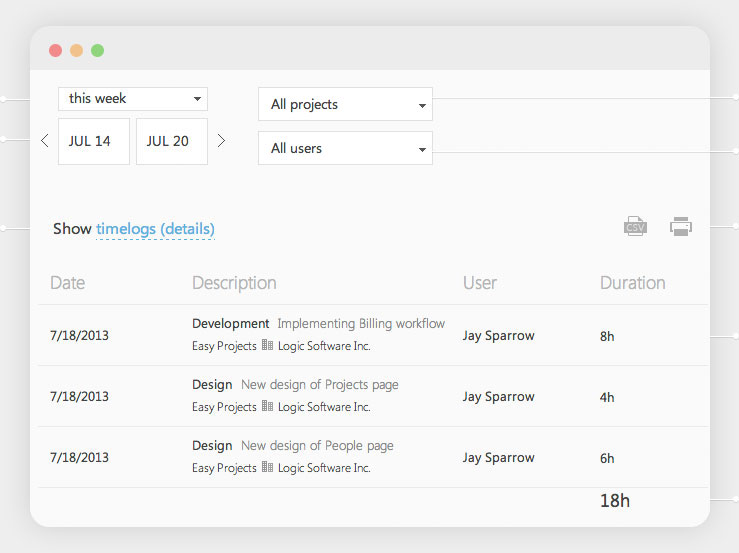 Projects
Client name
Project cards
Hours logged for project
Add new project by typing its name here
Add new client
Project name
Number of tasks and involved users
People
User name
Avatar and contact info
Invite your co-workers by typing their emails here
User that hasn't accepted invite yet